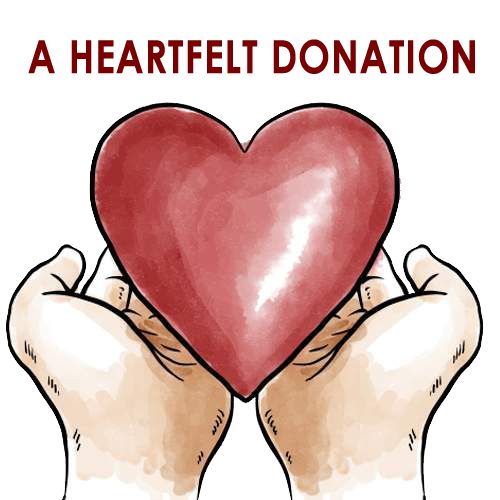 Love Offerings and Supports
THE PONTIFICAL MISSION SOCIETIES
The Pontifical Mission Societies, known in some countries as Missio, is a Catholic worldwide network of missionary animation and cooperation that is under the canonical jurisdiction of the Bishop of Rome (the Pope).  These Societies include:
►The Society for the Propagation of the Faith
►The Holy Childhood Association
►The Society of Saint Peter the Apostle
►The Missionary Union of Priests and Religious
Since 1922, Missio has been the Catholic Church's official support organization for overseas mission.  It raises awareness and fosters prayer and cooperation throughout the whole Catholic Church, bringing the message of Christ to the world, especially in countries where Christianity is new, young, or poor.  The societies care for and support the younger Churches until they are able to be self-sufficient.  Missio exists through the generosity of Catholics.
At present, Archbishop Giovanni Pietro Dal Toso is appointed the President of the Pontifical Mission Societies.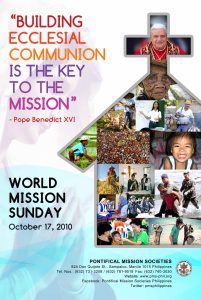 SPOF Promotion Poster
2nd National Mission Congress International Missiology Symposium Organized by the Catholic Bishop Conference of the Philippines Episcopal Commission on Mission Related posts: # MY MISSION
WATCH VIDEO NOW...
THIS SECTION IS WHERE POSTS ON SUBSIDIZED PROJECTS WILL BE SHOWN. SUBSIDIZED PROJECTS DESCRIBE DETAILS REGARDING THE ACTIVITIES OF THE PONTIFICAL MISSION SOCIETIES-PHILIPPINES WHERE YOUR HELP AND/OR CONTRIBUTIONS ARE NEEDED.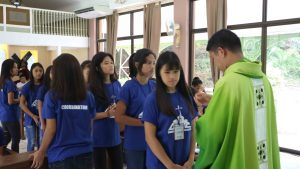 HCA
Support for needy children, San Pablo, Cabanatuan Expenses of feeding, medical care, human, academic and spiritual formation for 300 children. Brgy. San Pablo is prone
READ MORE...
HCA
Expenses for catechetical formation, leadership training, Mariology, Mass, Rosary rally for peace etc. The project is meant for 350 children of 12-14 years, attending the
READ MORE...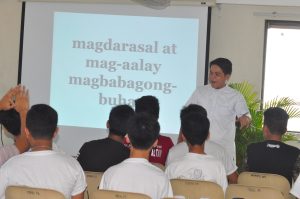 HCA
Expenses for monthly and annual gathering which include Mariology, school visitation, seminar and recollection. The project is meant for 435 children of 12-14 years old,
READ MORE...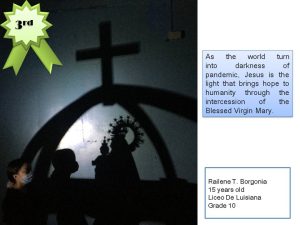 HCA
Theme: "Cultivating Holiness in the Time of Pandemic" *********** 1st Place: Mike Stanley A Capuno ( Canossa College- San Pablo City , Laguna) 2nd Place:
READ MORE...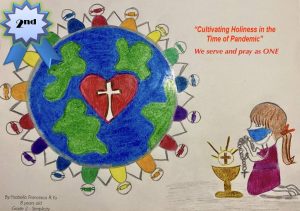 HCA
Related posts: PONTIFICAL SOCIETY OF THE HOLY CHILDHOOD ASSOCIATION
READ MORE...
Dear Missionary Children and Young People, Peace to you! "Message from the Secretary General of the Pontifical Society of Missionary Childhood, Sr Roberta Tremarelli, to
READ MORE...