THIS SECTION IS WHERE POSTS ON SUBSIDIZED PROJECTS WILL BE SHOWN. SUBSIDIZED PROJECTS DESCRIBE DETAILS REGARDING THE ACTIVITIES OF THE PONTIFICAL MISSION SOCIETIES-PHILIPPINES WHERE YOUR HELP AND/OR CONTRIBUTIONS ARE NEEDED.
PONTIFICAL SOCIETY OF SAINT PETER THE APOSTLE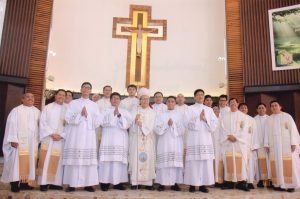 SPA
APOSTOLIC VICARIATE OF CALAPAN ST. AUGUSTINE SEMINARY No related posts.
READ MORE...