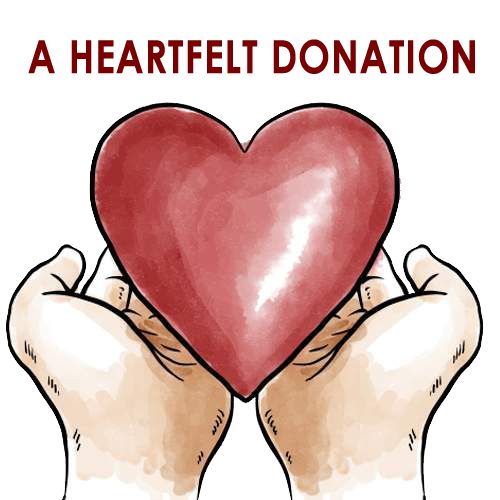 Love Offerings and Supports
THE PONTIFICAL MISSION SOCIETIES
The Pontifical Mission Societies, known in some countries as Missio, is a Catholic worldwide network of missionary animation and cooperation that is under the canonical jurisdiction of the Bishop of Rome (the Pope).  These Societies include:
►The Society for the Propagation of the Faith
►The Holy Childhood Association
►The Society of Saint Peter the Apostle
►The Missionary Union of Priests and Religious
Since 1922, Missio has been the Catholic Church's official support organization for overseas mission.  It raises awareness and fosters prayer and cooperation throughout the whole Catholic Church, bringing the message of Christ to the world, especially in countries where Christianity is new, young, or poor.  The societies care for and support the younger Churches until they are able to be self-sufficient.  Missio exists through the generosity of Catholics.
At present, Archbishop Giovanni Pietro Dal Toso is appointed the President of the Pontifical Mission Societies.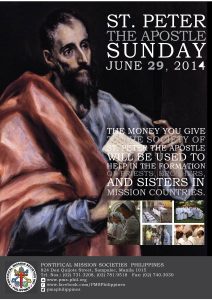 SPA Promotion Poster
Related posts: Saint Peter the Apostle Sunday 2019 Saint Peter the Apostle Sunday 2020 Saint Peter the Apostle Sunday 2021 Saint Peter the Apostle Sunday
WATCH VIDEO NOW...
THIS SECTION IS WHERE POSTS ON SUBSIDIZED PROJECTS WILL BE SHOWN. SUBSIDIZED PROJECTS DESCRIBE DETAILS REGARDING THE ACTIVITIES OF THE PONTIFICAL MISSION SOCIETIES-PHILIPPINES WHERE YOUR HELP AND/OR CONTRIBUTIONS ARE NEEDED.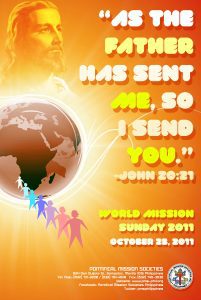 SPOF Promotion Poster
Related posts: Building Ecclesial Communion is the Key to the Mission
READ MORE...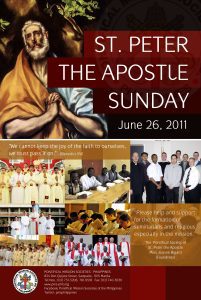 SPA Promotion Poster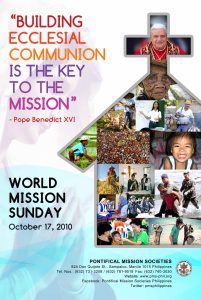 SPOF Promotion Poster